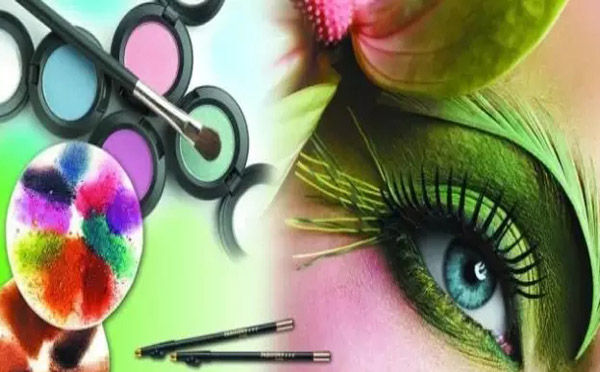 The latest figures show that in the asia-pacific region, especially China, colour makeup is a notable. No use of colored cosmetics in China's cultural habits, but influenced by the south Korean market, China is also a wider use of colored cosmetics.
Cosmetics in China is still a growing category. Data show that by the end of the first quarter of 2015, only 43% of China's urban households will buy each year an average of 2.7 colour makeup product, compared to two years ago, almost no change. Compared with mature markets, such as France's 61% and 85% of South Korea, China's cosmetics market has great potential. Improve permeability/market buyers base, is a key ingredient in a drive cosmetics category continues to grow.
Cosmetics mainstream market in change every year, and the resulting rise is some mainstream brands. In the professional women and pay attention to dress and make up a surge in the number of women who are in the 1960 s, the mainstream of colour makeup brand is revlon and Avon; In popular disco in the 1970 s, make-up is a trend at that time, maybelline become warped close eyelash to cream has become the mainstream brand of eye makeup. In the past 50 years, although the development trend of all kinds of colour makeup products each are not identical, but its sales are in a positive growth trend.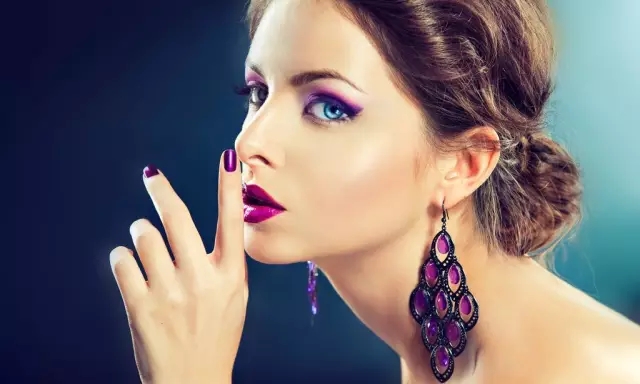 Colour makeup product market in recent years
Demand for lip balm is a driving force of growth in the asia-pacific region, shows that there are a lot of colour makeup product markets. With the improvement of women's status, women go out to work, income is higher and higher, the love of beauty consciousness is more and more strong. If you want to become more beautiful, want to have the first cosmetics is lipstick. In the past few years, nail products have proved that the rapid development of cosmetics, rising to 10% in 2010, rising to 6.1% in 2011, rising to 7.2% in 2012. Although nail products in 2013, the growth rate is the strongest variety, but the lip gloss product growth is also very quickly.
Eye makeup products
Further active on the market with a group of colors from Mary kay, aimed at young consumers, the company decided to use new technology to redesign the whole makeup line, the brand is the most lively and full of vitality and lasting formula. Paul Joe's artistic beauty director and global cosmetics master Craig Ryan French said: fifty years ago, a famous American actress Elizabeth Taylor in 1963 film "cleopatra" to redefine the meaning of "cat's eye". At the time, eyeliner is one of a key part of the makeup change. In the past 50 years, make-up products of reform, development and overwhelming, because from makeup product initial raw materials to the final finished product efficacy has many needs to be improved and the innovation place.
Since 1914, according to French eyeliner has larger development. At that time, a young chemists T.L Maybel Williams found his sister often use a mixture of coal and petroleum jelly (Vaseline) to beautify the eyes and eyelash. Williams found inspiration here, to develop the mixture into a kind of colour makeup products, and in the name of their sister with Vaseline together, named maybelline, which is the origin of the first block eyeliner/mascara.
Today, eyeliner product has a variety of forms, such as: liquid, patches, gels, fluorescence and waterproof type, has even developed a kind of colloidal eyeliner. Although there are a variety of optional eyeliner product, but many ladies are more worried about liquid eyeliner, because the liquid eyeliner is not easy to finalize the design, fear will destroy makeup effect.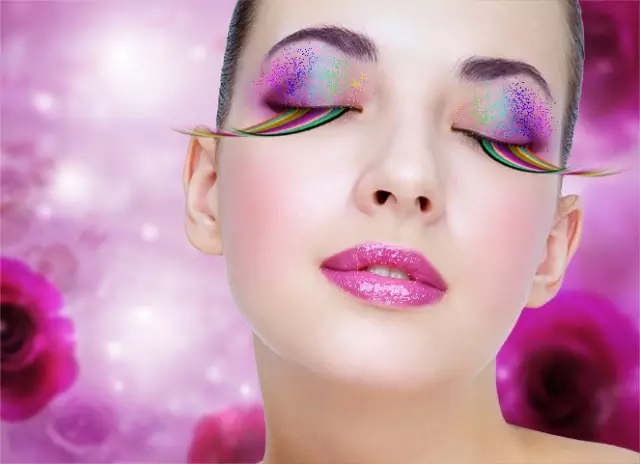 Eyelash products
As the world's biggest colour makeup is tasted Mary kay, one of the direct selling enterprises, in 2013 after the 50th anniversary of the golden anniversary. The Mary kay headquarters in Dallas, Texas, vice President of Sara Friedman pointed out: in the past 50 years, Mary kay has produced many innovative, irresistible makeup products, has played a positive role to the development of the industry, at the same time more rich ladies insipid life, Mary kay let the world is full of color.
Over the years, Mary kay has been committed to gather at the cutting edge in the global beauty fashion information, to create the latest make-up products. In the past 50 years, all kinds of colour makeup product innovation and upgrading of the biggest is eyelash creams, especially the eyelash brush. At first mascara is massive eyelash agent combined with brush to supporting the use of twisted pair, and now has become like a soft brush of eyelash comb, use rise more flexible.
Is located in the New York suffern states Avon products co., LTD., research and development and executive director Lisa Lamberty pointed out that it was not until 1950 that mascara to into the innovation of the tide of reform and improvement of mascara application process is imminent. Then Avon by referencing the human engineering thought has carried on the comprehensive improvement of mascara products.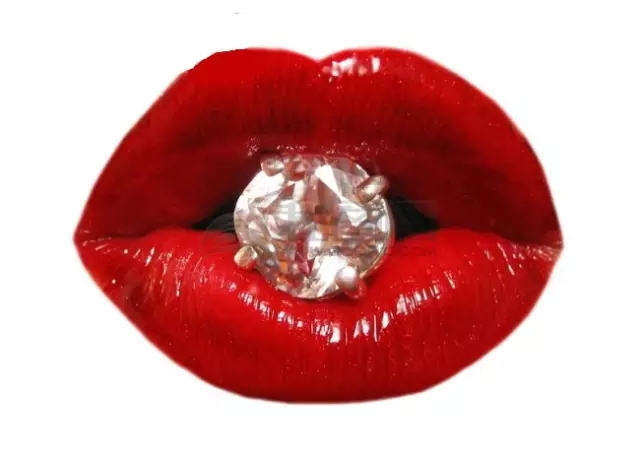 Lip gloss shine
In the past 50 years, reform and innovation efforts of colour makeup is tasted the biggest must belong to the "lipstick". Nowadays, more and more cosmetic products for ladies have come to the point where necessary. But the only way to maintain such a rapid development trend only red lipstick. Red lipstick can even be called a classic, restore ancient ways, modern or an independent product absolutely full of charm.
Lipstick product rapid change development, and gradually branch. Like MAC lip colour makeup is tasted, indeed vary considerably over the years, its belong to young people from mass market expansion into the high-end market of suitable for all ages.
An important benefits of lip gloss is convenient, the most important trend is easy to use. In order to develop a kind of easy to use moisturizing lipstick, euromonitor lotus introduced a new color products, to join the chosen high gloss of skin oil, there will be a high index of refraction, reflection performance enhancements, produce intense liquid scintillation, in addition, the color natural wax with low melting point, when the lipstick on his lips, also will reduce the moisturizing ingredients on the surface of the lips, the loss.
It is part of the multi-functional requirements, when pick up the lipstick, it not only adds color to his lips, can also precipitate pigment and fragrance. Revlon listed new products contain three elements, crayon lipstick stains can provide a feeling of dyeing, a sweet smell composition can provide fragrance, flash composition can provide luster. Also, water embellish smooth lip color efficiency, with crayons as the theme of artistic style, is pure, full coverage options.
2014年研究进展显示,唇膏会处在发展中心地位。2014年春天全磨砂、金色的唇是主打,但不要太光滑,应该让趋势更倾向于霓虹灯,保持哑光或丝缎感,会出现微妙的效果。
Nail art products is growing rapidly
In contrast to the lip gloss products, nail supplies market boom began to decline. But this is not negative, it will continue to increase, after introducing the inspiration of nail care, nail art salon novelty can improve the growth, but the novelty. Therefore, manufacturers are trying to keep the novelty, it introduces the concept of skin care ingredients is added in the nail care.
At the same time, consumers are looking for a kind of gel nails, good gloss and no expensive nail salon, nail removal of simple products. Has been a nail company launched, by adding plasticizer in nails technology, produced the uv LED gel and can in eight kinds of color from curing gels polishing of new products.
In addition, if confidence in cosmetics is by the number of brands into the industry to reflect, if you want to still high.
The counterpart red demand in Asia and the Pacific, and promote the growth of the cosmetics, the lip class and nail products still rely on the brand, like crabtree and Evelyn decided to launch new products. Instead, armor launched its first color cosmetics brand butter London, represented by color dye mascara 28 products, such as cream blush, eyeliner, cream eye shadow and light color lipstick, to break the conventional color, inspire people to use the color of fun.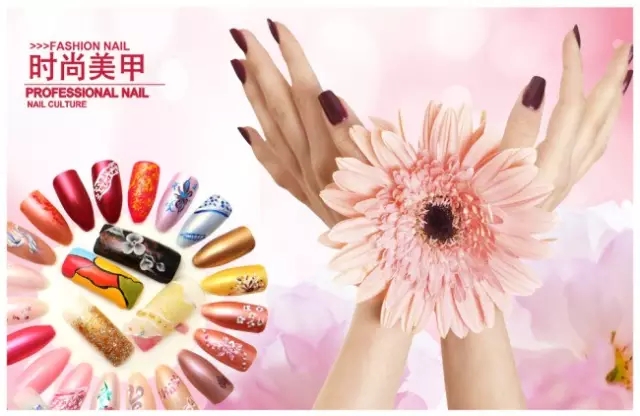 Colour makeup product market of the future
In cosmetics market development of the future, the foundation will receive much attention. In general, the development of colour makeup is cyclical. Fifty years ago, all tend to be more shiny, make-up makeup for a period of time in general tend to be more natural, and now, the shining makeup look is back. With the development of the era, cosmetics will become more efficient, more shining. Today, cosmetics technology as a whole and cosmetics raw materials product innovation, and is an unheard of in the past few years, this let's expectations about the future of the cosmetics industry.
In 2014, the beauty of the main story is skin care, hair care and color cosmetics technology overlay each other. But at the same time, slowing the products can be said to be the most can represent the fuzzy concept, such as the BB cream, due to its novelty and practicability of the giant, is still an irreplaceable products, BB and CC cream will still be popular with the young consumers is the cause of this. By adding more intelligent technology and intelligent recipe. These compounds by producing optical illusion, by way of transfer of light and color adjustment, hidden flaws or lines on his face.
Lip light oil, lip cream, lip gloss and supporting products will introduce sunscreen makeup (especially the BB cream, CC cream), these are important. No matter how time goes by, if you want to have a perfect face, block defect frost, pressed powder, blush, and these makeup products such as eyeliner is indispensable. Senior beauty masters agree that in the past 50 years, skin care products and cosmetics products overturned our community as a whole.