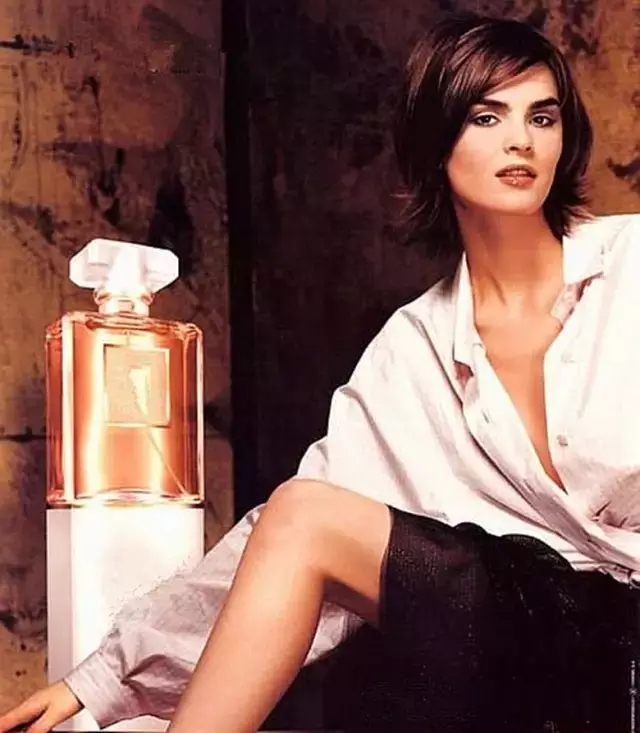 Perfume, simple said is essence, spice dissolved in ethanol.
With modern perfume from plant essential oil, aromatic oil, resin, animal extract and synthetic chemistry fragrance, the perfume of manufacturing is very different in different people, also sends out a different fragrance, is quite amazing. From a large number of natural ingredients can only extract essence, essence oil is evaporation aromatic oil, exists in various tissues of different small part of these essential oils before fertilization often gathered in the crown section of the plant.
Different essential oils from different parts, such as: some of the essential oil from plant flowers (roses, jasmine); Some from plant leaves and branches (geranium, mint); Some from plant roots (down bluegrass, orris); Some are taken from the bark (sandalwood, cedar); Some from fruits, bergamot, lemon); Some are from (bitter almond, fennel seeds and should get half a kilogram of essence, may need a sesame oil, two hundred kg of plants, such as jasmine essence half jins requires one hundred and fifty kilograms of flowers (about two million five hundred thousand).
Animal essence and plant essence as expensive, concentrated essence of animals is very smelly, diluted is very attractive, good perfume can not lack of animal essence as fixation agent and base. Now is the most widely used dragon Yan everthing is sweet, sweet, musk, each has a special smell, can maintain for a long time. The price is very high. Therefore, add the essence of natural expensive perfume.
Perfumery process including pretreatment, blending, aging, freezing, filtering, toning, bottling, finished product inspection.
(1) pretreatment: to make the raw material of perfume, such as alcohol, essence and water must be pure, not contain impurities, so after pretreatment before use, so as to ensure the product appearance, smell alcohol and clear, the aroma is fruity.
1) alcohol must handle: including purification and aging.
Purification, there are two commonly used methods, namely, adding alkali alcohol reflux method and potassium permanganate oxidation method. The purpose is to remove impurities. Add sodium hydroxide in alcohol, hours after boiling reflux, then through one or more fractionation, collecting its aroma is the most pure part used to make perfume. Or you can add potassium permanganate in alcohol solution, let stand after rapid mixing, leaching, precipitation, and add the activated carbon. Place a few days later, after silica gel filtration, further absorbs impurities. After purification of alcohol in a small amount of spices, seal placed months under 15 ℃, is the aging process.
(2) the pretreatment of the essence: add a small amount of pretreatment of alcohol in essence, then aged 1 month after use.
(3) water pretreatment: distillation or sterilization to ion. Usually to removal of metal ions with sodium citrate or EDTA.
2. Blend: alcohol, essence and water according to certain proportion into the stainless steel or enamel silver lining, lining tin containers, mixing blend placed a period of time, let the essence of the impurities precipitation adequately, clarity of the finished product and so on under the condition of cold resistance opacity has improved.
3. Chen: mix good perfume in closed container is equipped with safety valve for aging. Perfume Chen Huayou physical method and chemical method two kinds. Physical methods include mechanical agitation, air bubble, infrared, ultraviolet light irradiation, ultrasonic processing, mechanical vibration.
Chemical methods are air, oxygen or ozone bubble, silver or silver chloride catalyst, tin oxide and hydrogen reduction. In aging period, the smell of perfume from rough to gradually and ChunFang relapsed. But such as deployment of essence is not appropriate, also can produce is not ideal. The required length of time for Chen, some people think that need to be 3 months, while others think should be longer or shorter. Can be based on factors such as production conditions.
4. Cooling: perfume met with low temperature, it becomes translucent or fog, since then, such as heating again are no longer clear, always cloudy. Therefore, perfume must be frozen and then filtered.
5. Filtering: Chen behind some insoluble substance and frozen precipitation, filtration to remove in order to make sure its clear transparent. With pressure filter, filter and borrow to join diatomite filter aid to adsorption precipitation particles, such as otherwise channel sediment blocking filter cloth. After adding filter aid, perfume, and shall be cooled to 0 ℃ or so, and maintain the temperature in the filter. The temperature of the filter press can be obtained by has the perfume of cooling cycle many times to cool. When will have a sediment retrogradation and cooling, filtering, can be restored to room temperature again after a fine mesh cloth filter, can guarantee the product in the process of storage and use to keep clear transparent.
When filtering with filter aid, there may be some spices by adsorption and causes losses of aroma should be estimated in advance, and I get a compensation after the event.
6. Color: additive usually after filtering process, otherwise the color filter aid could easily adsorption, but must with the standard sample after color additive.
7. Product inspection: instrument contrast color, measure the proportion and the refractive index, using conventional method for determination of alcohol content, etc.
Bottle: 8. The bottle have to be washed with distilled water. Should be set aside some space in the neck of bottle, prevent storage solution heat expansion during the bottle and the bottle burst.