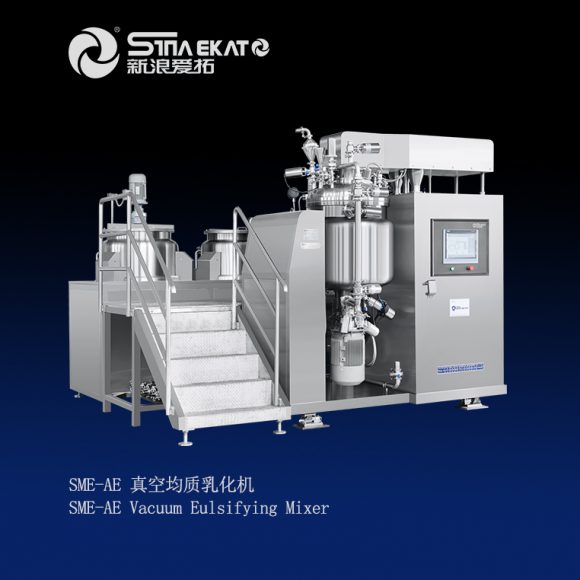 【New】SME-AE Vacuum Homogenizing Emulsifier
Mixing advantages:
1, External mixing way: helical ribbon and scraping mixing, is about 2/3 more efficient than the ordinary way ;
2, Internal mixing way: paddle type mixing, making the flow of liquid more irregular, so as to achieve a good mixing effect;
3, The mixing structure adopts the new full welding way, the structure of mixing paddle is arranged into 45 degrees and the joints are as far as possible to avoid 90 degrees of Angle, to avoid the accumulation of materials, so the cleaning is more convenient.
Homogeneous quality points:  
Adopt German third-generation technology (latest technology)
2, multi-layer shear structure, emulsifying effect is better.
3, internal and external circulation homogenization form, homogenization efficiency is higher, product applicability is better.
4, Homogeneous head with high precision machining center processing, to ensure the accuracy, rigidity and the dynamic balance better as well; With the same energy input, the emulsion it produce is finer than the traditional toothed ring disperser, can be produced up to 2~5μm.
5, Has memory storage function.
PLC control system reservesthe interconnection port with MES.
【Technical parameters】