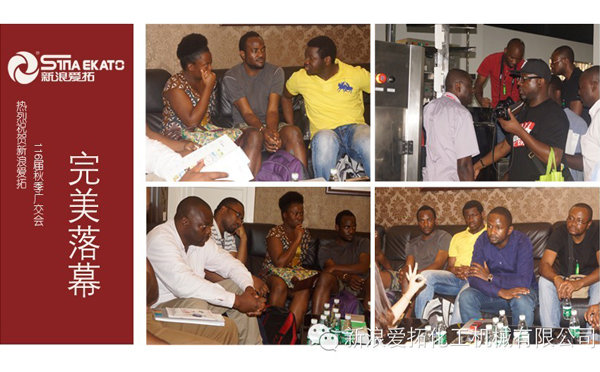 1st phase of the Canton Fair has formally ended on 19th, Suangzhou SinaEkato chemical machinery co., LTD. With the strength of the elite team, high-quality goods machinery appearance, the great for opening fired the first shot of the Canton fair. Old and new customers in the door makes the whole hall bustling, din and warm.
Overall, both the number of customers, and customers sincerity degrees are improved.SinaEkato specializing in the production of emulsification machine, liquid paste filling machine, liquid washing mixer, perfumes, freezer, water treatment equipment, packaging machinery, etc., because of has always been a good public praise, good image, so the salesman and customer site also not sign the bill.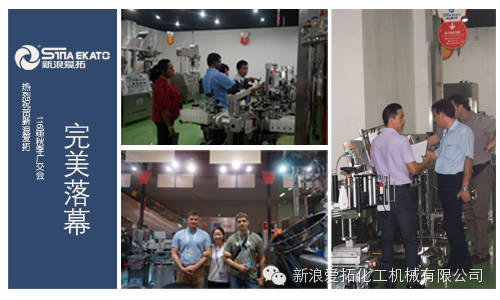 After the Canton fair a complete, everyone thought that there is a big surprise waiting for us. The next afternoon, unexpected, the company suddenly to a lot of foreign customers, to our all kinds of cosmetics machinery, salesman also busy for translation to reassure customers.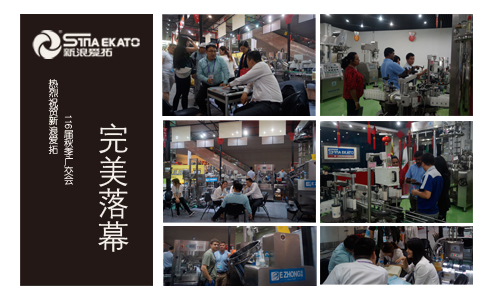 This phase of the Canton Fair has ended, we are looking forward to meet you again next time.