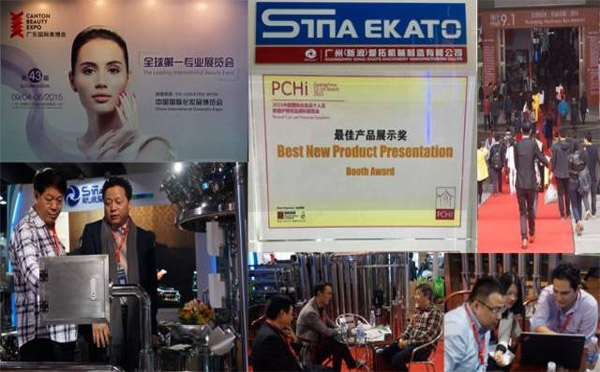 One week of the fair and PCHI finally ended, the exhibition is really is full of harvest.
From the first exhibition of guangdong international beauty beauty world expo, 2015 exhibition area of 260000 square meters, the exhibition area, professional buyers and trading volumes on far more than Italy, Germany, France, the United States and the sum of Korea famous beauty professional exhibition, with 26 years in the field of cosmetic and medical beauty industry and exhibition experience, is the leading industry event in this field.
PCHi is China's first, services the global cosmetics, personal and home care products industry international trade exhibition. SinaEkato with confidence and strong qualifications and extraordinary team, patience and meticulous commentary, comfortable and thoughtful hospitality services, precision mechanical equipment, and so on all show a sina love strong strength of enterprises and brand effect.
On the show, SinaEkato on not only the equipment, more is our innovation spirit and the attitude of sincerity and cooperation win-win communicative intention. If you missed the show, it doesn't matter, we wait for the next show you!