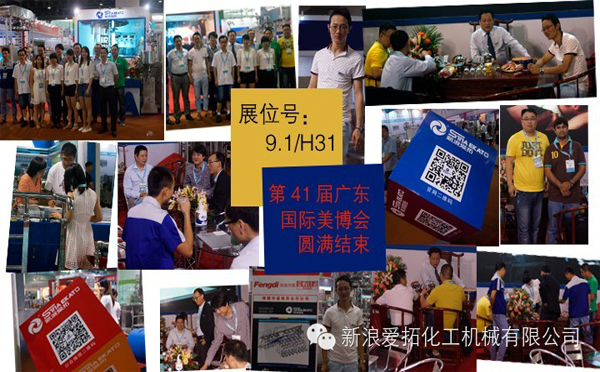 The 41st guangzhou beauty expo has ended successfully yesterday, this is China's southern region, worthy of the name of the oldest and largest radiation area of the most widely beauty industry event. Exhibition involving professional beauty, cosmetic, medicine, cosmetic and professional salon four regions. Because live host will always pay attention to professional quality, spirit and beauty expo in successfully held a total of 42 annual guangzhou, on the basis of the autumn beauty expo has realized the exhibition area of guangzhou, the continued growth of number of exhibitors, held special meeting activity increased dramatically compared with last year. The scene together thirteen major categories of nearly 6000 multiple brands participate in the exhibition, including the mask, hairdressing, medical apparatus and instruments, and cosmetics such as SinaEkato mechanical equipment. The pattern of the exhibition to the audience.
SinaEkato with confidence and strong qualifications and extraordinary team, patience and meticulous commentary, comfortable and thoughtful hospitality services, precision mechanical equipment, and so on all show a SinaEkato strong strength of enterprises and brand effect. Show, SinaEkato on not only the equipment, more is our innovation spirit and the attitude of sincerity and cooperation win-win communicative intention.
Because of excellent, so successful. The 41st guangzhou beauty expo, SinaEkato has a successful ending, here, let us together look forward to the beauty of the next expo event, SinaEkato will meet with you again in guangzhou.