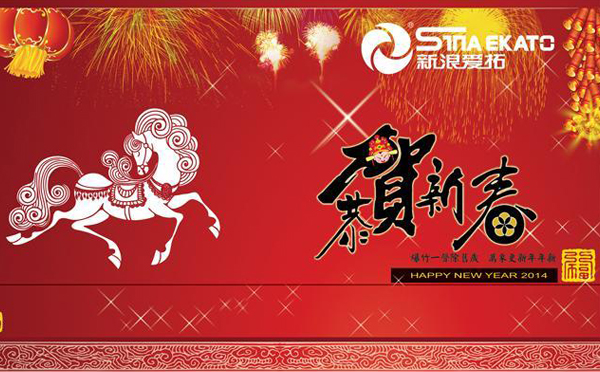 Dear customer:
A happy Spring Festival! Thank you in the past year for our strong support!
In 2014, according to the state council general office on part of the holiday arrangement notice and combined with our actual, now will our 2014 Spring Festival holiday arrangement notice is as follows:
January 22, 2014 (Wednesday) in an instant, Feb. 9 (the 10th day of the first lunar month) to work properly, a total of 18 days off.
With the feelings of gratitude, send you New Year's greetings and sincere gratitude and thank you for your support in the past to [SinaEkato] and help, we are always on the cosmetics machinery industry is full of information and courage, we won't sing beautiful songs, also won't say gorgeous language, on the occasion of arrival of the lunar New Year, simple sincere wish you: horse great luck, good health and a happy family!
 Guangzhou SinaEkato Chemical Machinery Co.,LTD.
December 28,2013