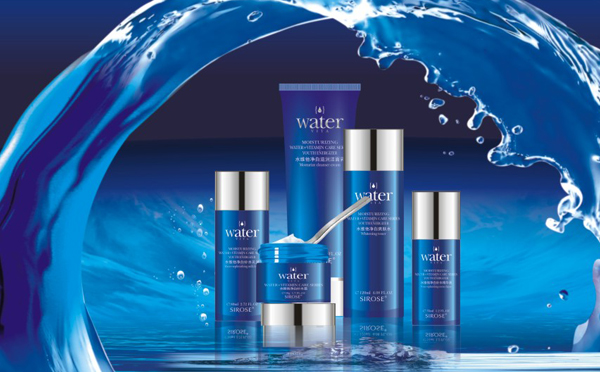 As the china-australia free trade agreement reached smoothly, like Julie Chloe Australia imported cosmetics will have preferential tariffs by 40%, this may reflect changes in the product of the terminal price, is good for the development of the brand in the Chinese market. According to the result of the negotiations, five years later, Australia to China all tariffs on products, China to Australia, the vast majority of products will be reduced to zero.
China's ministry of commerce announced that lasted nine years of China free trade agreement with Australia to finish substantive talks, the two countries signed the end of the substantive china-australia fta negotiations statement of intent. On November 10, this is the substantive negotiations after completion of both China and South Korea free trade area of China in the Asia Pacific and a comprehensive high levels of free trade agreements, including cosmetics class tariffs will reduce 40%.
Australian cosmetics in the Chinese market is growing rapidly in recent years, Julie Chloe, for example, in September, exclusive cosmetics online financial access Jurlique Julie Chloe Yang, President of China's total agents constant city industrial development, Jurlique Julie Chloe has annual sales of more than 400 million yuan in the Chinese market, the number of counters more than 90, to become the world's first market performance. Some analysts said that in the future in the field of cosmetics tariff policy adjustment is likely to affect the retail price of the brand, this to Julie Chloe in competition for market share in China will be more favorable.
Data shows, Julie Chloe brand was founded in 1985, the founder is a chemist and a doctor Dr. Jurgen Klein and botanist Ulrike Klein couple, brand name is made up by the name of their two people to be known as the world's most pure natural skincare brand Australia live machine. Jolie herself in the world has more than 20 concept store, across Madison avenue's Beverly hills, California, New York, Japan shinjuku ginza, central, Hong Kong and other top business district, also have many SPA in different places.
Federal bank chief currency and interest rate strategist and chief economist Richard gray says international, Australia and China's economy will benefit from these measures, but definitely benefiting the medium-sized enterprises in Australia.
According to the agreement, Australia milk and so on four years tariff-free entry into the Chinese market. In addition, also includes alcohol products, horticultural products, seafood, accumulative total 93% of Australia's exports of goods such as coal will cut tariffs to zero by 2019. Is the china-australia free trade agreement, the Australian trade ministry will bring domestic dairy tariff-free four years to enter the Chinese market. According to the announcement of the ministry of commerce in our country, china-australia fta negotiations to achieve the goal of comprehensive, high quality and benefit balance, the signing of the agreement between the two countries will implement economic complementary advantages and mutual benefit, to promote the in-depth development of bilateral economic and trade relations. It is understood that china-australia free trade agreement will eventually be signed in 2015.